Great Reasons to Visit Laguna Beach for the Weekend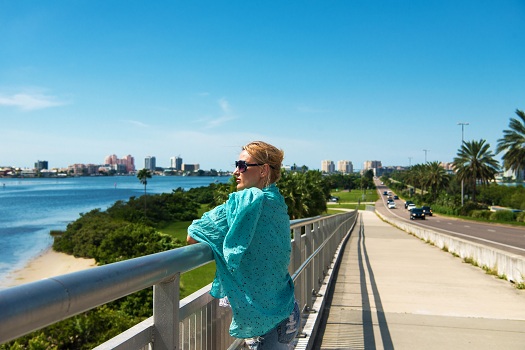 November 10, 2021
When you're ready to get away for a weekend, Laguna Beach is a great option. This sunny seaside town has plenty to do, and many people associate it with longer trips. However, it also has some unique features that make it ideal for a quick weekend vacation. The friendly staff from The Art Hotel, one of the most welcoming and ideally located hotels in Laguna Beach, list a few of the reasons to take a weekend trip to this beautiful California haven.
Engaging Local Festivals
Laguna Beach is known for all sorts of local cultural events. Options like the Beach Music Festival, Festival of Arts, and Winter Fantasy Festival are perfect for exploring over a weekend. You can come into town on Friday, spend all day Saturday checking out the festival, and still have plenty of time left over to relax in the city. 
Incredible Nightlife
Laguna Beach is filled with great restaurants and plenty of things to do after a day at the beach. Friday and Saturday night are when Laguna's nightlife really comes alive. Therefore, if you can only be in town for a couple of days, the weekend is the right time to visit. Of course, Laguna Beach offers all the classic nightlife opportunities, like beachside bars and trendy nightclubs. There are also some unique options like cabaret and live music. 
Easy Access
Unlike some other iconic California beaches, Laguna Beach is incredibly easy to visit. This beach is quite close to Los Angeles, and it's also just a couple of hours away from other major cities like San Diego. If you're vacationing in the state, you can quickly make a trip to Laguna Beach for the weekend and then spend the rest of your week at places like Disneyland. The beach is also just 15 miles away from John Wayne Airport, so you can easily fly in if you're not already in California.
Great Weather
Average temperatures in Laguna Beach tend to be very mild, and there's only a little variation all year round. In the summer, highs are usually in the mid-70s, and lows are in the upper 50s. During the winter, highs are in the upper 60s, and lows are in the mid-40s. This means you don't have to carefully time your Laguna Beach trip to catch a narrow window of good weather. Instead, you almost always get good weather, so you can visit for any spur-of-the-moment vacation.
Stunning Nature
If your idea of a good weekend includes gorgeous sunsets, sweeping ocean views, and unique flora and fauna, Laguna Beach is a great spot to visit. Of course, the main draw of Laguna Beach is the actual beaches. The golden sand and gentle waves are ideal for sunbathing, swimming, surfing, and paddleboarding. You can also explore off the beaten path and find some great hiking trails. These trails go through the cliffs and mountains, so they provide incredible views. 
You'll love visiting Laguna Beach for a weekend while staying with us at The Art Hotel. When they're looking for comfortable hotels near Laguna Beach, visitors will be amazed by our proximity to the area's most popular attractions as well as our impressive list of amenities, including complimentary WiFi, flat-screen TVs with premium cable channels, in-room refrigerators, private bathrooms with hair dryers, and in-room coffee. Call one of our friendly staff members today at 949-593-2188 to make your reservation.