6 Events in Laguna Beach That You Don't Want to Miss this Fall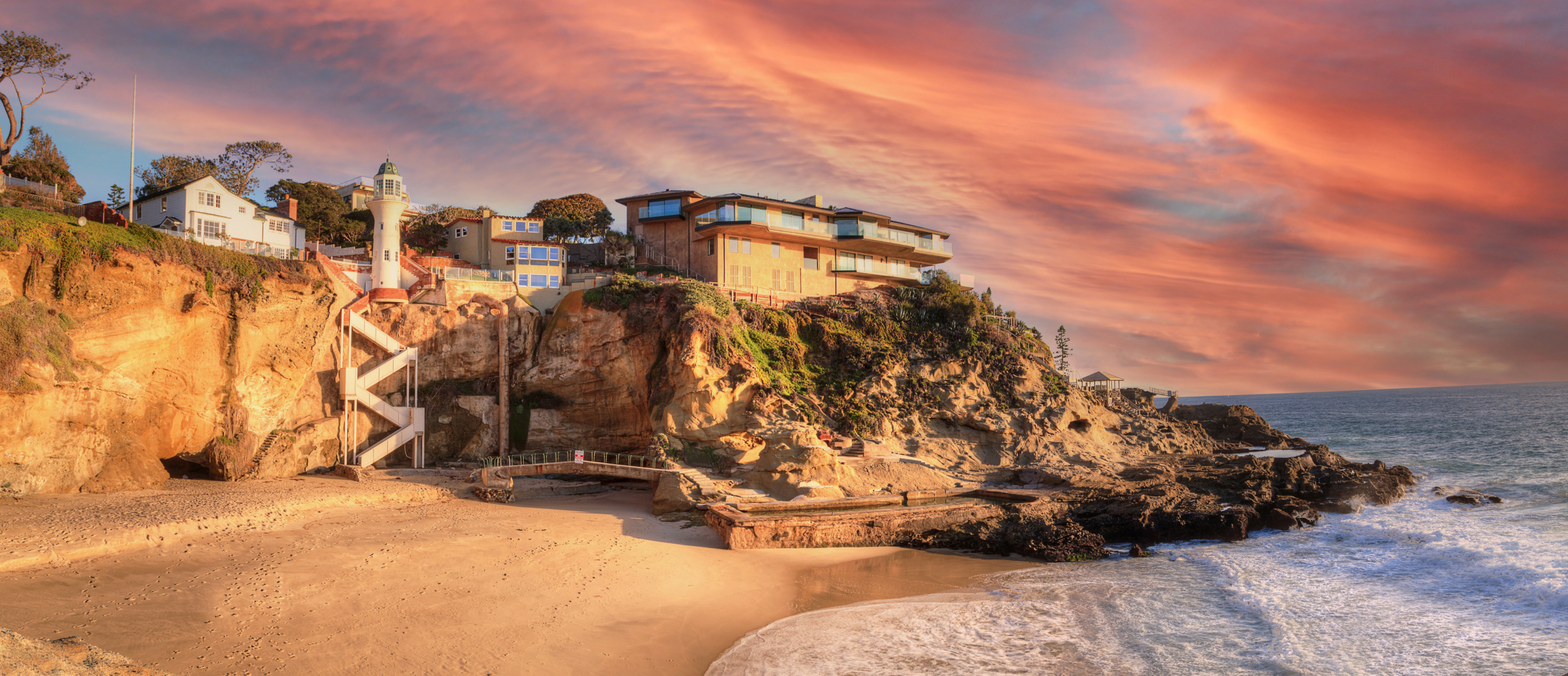 October 5, 2023
Events in Laguna Beach this fall promise countless opportunities for adventure and fun under the sun or stars. From whale-watching excursions to ghoulish nights under the autumn skies, this coastal gem hosts a festive lineup celebrating the spirited season by the sea.  
Overlooking the Pacific's beauty transformed by cool breezes, the town welcomes all with open hearts and arms this September through November. Bask in the warmth of community at a harvest festival or thrill at the techniques of glassblowers with their furnaces ablaze. Wake to the sound of crashing surf but stay up late appreciating live music under the stars. 
No visit here is complete without discovering your artistic side or experiencing the lazy days of Indian summer. So take your pick from the eclectic mix of events in Laguna Beach and enjoy the town's signature blend of creativity, nature, and laidback vibes as fall's foliage arrives in vibrant color. Whatever draws you in, you're guaranteed lasting memories to cherish for years to come. 

Taste of Laguna 2023 Food & Music Festival
Just in time for fall, the Taste of Laguna Food & Music Festival promises an evening full of flavors, festivities, and live music under the stars. On October 5th, some of Laguna Beach's finest chefs and restaurants will showcase their signature dishes and crowd-pleasing menu items at this limited-time culinary extravaganza held at the Festival of Arts Grounds. From appetizing appetizers to decadent desserts, your taste buds are in for a treat!

In between bites, groove to the rocking rhythms of the Mighty Untouchables on the main stage. This acclaimed group will bring their high-energy tunes to the festival all night long. For the ultimate experience, upgrade to a VIP ticket and enjoy early entry, exclusive drinks, and a swanky lounge area. With silently auction items also part of the fun, it's sure to be a night to remember.
Pageant Of The Monsters
View this post on Instagram

Get ready for ghoulish delights and diabolical fun when the hauntingly good Pageant of Monsters creeps back to Laguna Beach this fall! Between October 27-29 and 31, 2023, this fearfully festive, highly anticipated Halloween event in Laguna Beach will descend upon the Festival of Arts grounds, frightening up five nights of activities both frightening and light.
Brave souls willing to face their fears can plunge into a maze-like haunted house scenically set within the Pageant's own shadowy workshops. Meander through twisting passages, searching for a way out while avoiding unexpected monstrous guests along the way. Experience ethereal acts ranging from sorcery shows to treacherous tarot readings under an ornery orangutan's observant orbit. 
When not confronting concerns of their own mortality, families can join the joys outside with festively frightful crafts, music both lively and eerie, bizarre performances, and snacks for all appetites.  
Whale Watching Off Laguna Beach
Blue whales will be returning to Laguna Beach this fall! Don't miss this chance to see the ocean's greatest giants in their natural habitat, protected by the large marine sanctuary offshore starting in mid-May and running through the end of October. On a whale-watching cruise from Newport Landing, you can spot these massive creatures that can reach up to 90 feet long. You'll have multiple chances daily to spot these giants of the sea as they feed. View them breaching, tail slapping, or just breaking the surface as they breathe from only feet away.
Fin whales, humpbacks, and rare minke whales also undertake amazing journeys nearby. Plus, energetic pods of dolphins, sometimes numbering in the thousands, will astound you with acrobatic displays. Newport Landing offers convenient daily outings so you can witness the magnificent scope of the largest animals on earth on their voyage south.
Free Salsa/Swing Dance Lessons At Laguna Art A Fair
Bring your dancing shoes to beautiful Laguna Beach this fall for free salsa and swing dance lessons! Every Friday night from 6 to 7:30 PM, La Vida Dance Studio will be teaching beginning dance moves to lively beats provided by the Jumpin Joz Swing Band. Located right on the festival grounds of the Laguna Art-A-Fair, you'll learn basic salsa steps under the moonlight before showing off your new skills to old-time jazz standards. Get your groove on and join the fun!
Coast Film Festival
View this post on Instagram
The Fifth Annual Coast Film and Music Festival is set to take place from November 8-12 in Laguna Beach, California. This exciting event in Laguna Beach celebrates adventure through an engaging lineup of documentary films, live music, guest speakers, and interactive experiences. Film lovers can enjoy screenings at the Festival of Arts' cozy theaters or partake in filmmaker question-and-answer sessions under the stars. When you need a break from the movies, satisfy your appetite at the food trucks or browse the art exhibits. Don't forget your dancing shoes for the nightly silent disco parties! With so much to see and do, you won't want to miss this fun-filled showcase of adventure stories and coastal creativity.
Exciting new art is coming to No Square Theatre from October 6-15 with The Shape of Things by Neil LaBute! This thought-provoking drama explores the depths of love, art, and personal change in truly unique ways. Audiences will be intrigued by the evolving dynamics between students as romantic bonds transform and challenge preconceptions. With gripping drama and insightful encounters, the performances promise to stimulate discussion on relationships and what we're willing to sacrifice for passion. 
Stay at The Art Hotel This Fall
The Art Hotel is the perfect home base for exploring all the exciting events in Laguna Beach this fall. After a day of whale-watching, dance lessons, theater, or films, reward yourself with our awesome amenities like our heated pool – the perfect way to warm up after a day of exploring. Relax with a book and free popsicles while little ones burn off energy in our pool, or get some more beach time and head to Crescent Beach, just a very short walk from us, with our boogie boards and umbrellas. 
Need to do laundry during your stay? No problem, we offer 24-hour guest laundry. Hungry? Help yourself with our complimentary coffee, tea, and cookies all day long.  
Be sure to book early, as the hotel fills up fast during the fall season. We promise a comfortable oasis in the heart of it all. We can't wait to host you!