What Makes Laguna Beach an Ideal Tourist Destination?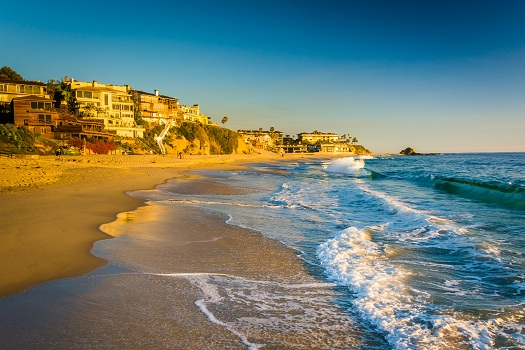 January 19, 2022
Well-known for its beaches and lively art scene, Laguna Beach is definitely a good place for tourists. In addition to traditional "touristy" things, this cozy California coastal destination provides an abundance of opportunities to enjoy the many things locals appreciate about this picturesque location every single day. There's even a free trolley you can take to get around while here. Below, the friendly staff from The Art Hotel, one of the most welcoming and ideally located hotels in Laguna Beach, run through some of the other reasons Laguna Beach is a good place for tourists.
Art Is Everywhere
It won't take you long to discover the artistic side of Laguna Beach once you arrive here for a week, a weekend, or any preferred length of time. You'll find more than a hundred sculptures and other displays of artistic talent you can see for free during your visit. The artistic side of Laguna Beach also includes:

• Numerous art galleries and studios
• A popular local art museum
• An annual "living art" performance known as the Pageant of the Masters
You'll Be in Heaven if You Appreciate Nature & Beaches
Laguna Beach gives you convenient access to the beauty of nature on display in places like Crystal Cove State Park, a large open space where you can enjoy sandy beaches or get in touch with nature in other ways. For example, if you like to hike, this same area has more than 2,000 acres of rugged terrain and wilderness. It's also a great place to swim, surf, fish, and scuba dive. If you're all about the beaches when vacationing, there's an app you can download from the city's website that provides real-time surf and tide updates. Additionally, the 30-plus beaches and coves in this area are accessible year-round.
The Views Are Spectacular
Being a tourist in Laguna Beach means you'll be immersed in spectacular views that can be seen from spots like Heisler Park. In this particular location, there are walking trails that make it easy to be dazzled by the view. There's also a gazebo at the south end of the park where you can check out the sights.
The Food Is Great
Some of Southern California's best dining options can be found in Laguna Beach and nearby areas. Whether you prefer traditional barbeque cuisine, happy hour cocktails, quick breakfast bites, tasty brunch delights, sumptuous dinner dishes served with seasonal veggies, or terrific desserts for your sweet tooth, you'll find it here.
You Can Take Free Self-Guided Tours
Laguna Beach is also an extremely good place for tourists because of the many opportunities to do, see, and explore on your own time. A perfect example of this is the free self-guided tours available locally. All you have to do is visit Lagunabeachwalks.com, pick a tour option that appeals to you, download a numbered map to your phone, and go to each listed destination at your own pace.
Locals Are Friendly & Helpful
Given the laid-back nature of Laguna Beach, it's not unusual to run into friendly, helpful locals soon after you arrive. What this means for you as a tourist is being able to easily get "insider" recommendations during your visit. Many locals are more than happy to direct tourists to neighborhood haunts and other fun and appetizing local discoveries. 
Laguna Beach offers an unforgettable experience for visitors from all over the world, and you'll love exploring this beach city while staying with us at The Art Hotel. When they're looking for comfortable hotels near Laguna Beach, visitors will be amazed by our proximity to the area's most popular attractions as well as our impressive list of amenities, including complimentary WiFi, flat-screen TVs with premium cable channels, in-room refrigerators, private bathrooms with hair dryers, and in-room coffee. Call one of our friendly staff members today at 949-593-2188 to make your reservation.