Top Spots for Shopping in Laguna Beach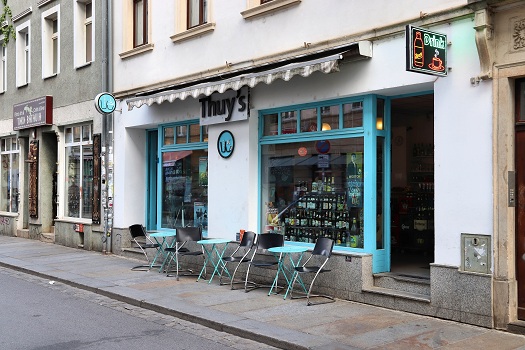 October 10, 2021
Perched behind majestic canyons and hidden coves and bordered by the Pacific Ocean to the southwest, Laguna Beach is a seaside paradise that offers many things you're welcome to add to your to-do list during a visit here. If one of your preferred vacation-related activities happens to be shopping, you're in luck! Below, the friendly staff from The Art Hotel, a charming hotel Laguna Beach visitors love for its laid-back vibe and ideal location, focus on the best places to go shopping in Laguna Beach.
The HIP District
The Historic and Interesting Places District is a prime Laguna Beach shopping hot spot. Stretching along the Pacific Coast Highway between Anita Street and Bluebird Canyon, the HIP District offers many shopping opportunities in one convenient location. Shopping possibilities here include:

• Multiple clothing stores and boutiques
• More than two dozen art galleries
• Charming neighborhood bookstores, including some truly unique independent ones
• Jewelry stores
• A nursery with home décor selections

The seven blocks of shopping and dining spots sprinkled throughout the HIP District also include some hidden gems both locals and visitors tend to appreciate. One of these is a record store with an assortment of throwback finds. A great way to casually explore this expansive shopping hub is to rent a bike locally. A popular place to do this is at Laguna Beach Cyclery on Thalia Street. Just look for the bright red barn.

Incidentally, there are beaches at the end of each street. Feel free to wrap up your shopping with some relaxation time at one of these spots. There are also some spas in the HIP District where you can go for a relaxing massage before or after you shop.
Village Faire Shoppes
Also located on Pacific Coast Highway, Village Faire Shoppes can be found between Brooks and Oak Streets. It's primarily an upscale retail complex, although you can also enjoy some sushi and other tasty goodies during your visit here at one of the on-site restaurants.
Boat Canyon Shopping Center
Several cool shops can also be found in one handy location at this charming Laguna Beach shopping destination. When you're not shopping here, feel free to sip some coffee, grab a slice of pizza, or sample the goodies at the other restaurants in and around the shopping center.
Ocean Avenue
Ocean Avenue is another place to go in Laguna Beach for some shopping during your visit. As you stroll along this local boulevard, you'll have a choice of shops offering designer clothes, beautifully curated home and gift selections, and eco-friendly clothing and accessories. You can even pick some artwork up on Ocean Avenue if that's what appeals to you.
Broadway Street & Forest Avenue
If you have a penchant for fresh fashion finds, you'll absolutely love shopping on either one of these thoroughfares. If you take some time to really explore, you'll also discover some throwback fashions with beach flair at a few of the shops in this area. 
No matter what kind of shopping you prefer, you're sure to find several places to satisfy your urge to splurge in Laguna Beach. Stay for a few days and enjoy the comfort and laid-back atmosphere at The Art Hotel. If you're looking for a great hotel near Laguna Beach, you'll love our relaxed charm, and we're within driving distance of a wide array of Southern California points of interest. From free pastries every morning and rooms with complimentary WiFi, flat-screen TVs with premium cable channels, and refrigerators to our ideal location close to boutique shops, museums, fine dining, and miles of gorgeous coastline, we can provide you with the perfect seaside escape. Call us today at 949-593-2188 to make your reservation.