6 Great Ways to Have a Blast in Laguna Beach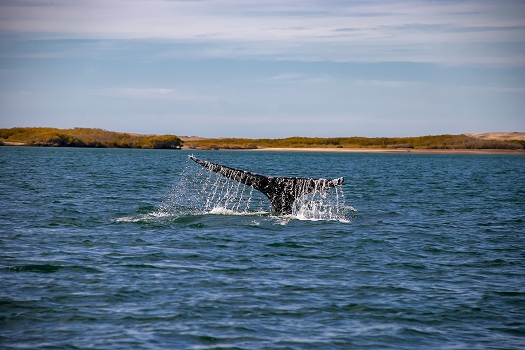 October 13, 2021
Staying at a fantastic hotel in Laguna Beach is just part of your vacation. Going on fun adventures is another essential aspect of your trip. Therefore, it would help to plan ahead for your visit and learn as much about the destination as possible before you arrive. Below are some fun things travelers can take advantage of in Laguna Beach.
1. View Art at City Hall
Laguna Beach is known for its beautiful artwork, from murals to painted steps and breathtaking seascapes. At various times throughout the year, new displays are set up showing off the work of local artists. The exhibitions at City Hall are free and open each weekday, giving you something cultural to experience while on your vacation. When you're looking for more art and fun, the Art & the Beach watercolor workshops are a must-see along with the annual art festivals.
2. Go on a Whale Watching Cruise
Regardless of when you travel to Laguna Beach, you can take advantage of one of the different whale watching cruises on your trip. There are a variety of whales to spot while on a cruise, including humpback whales. In addition to whales, you're likely to spot other aquatic mammals, including dolphins. Some cruises are for smaller crowds, allowing you to have more flexibility when watching and taking pictures of the sea animals on your excursion.
3. Visit the Hortense Miller Garden
The two acres of gardens in this venue highlight exotic and native species. The views are exquisite, and the information is intriguing, so many people schedule tours when visiting the area. Benches and rest areas are available for those who want to take a break during their outings. Reservations are required, and the tour is popular, so it's best to plan your outing well ahead of your vacation.
4. Try Laughter Yoga
One of the most popular beaches in Laguna Beach offers what's known as Laughter Yoga every day of the week. You not only receive a stunning view of the ocean when you go to Main Beach, but you also get a chance to enjoy fun workout sessions while on your vacation. The program combines breathing techniques with laughter exercises that make it a joyful experience. These sessions are free and conducted by certified yoga teachers.
5. Check Out the Laguna Canyon Winery
You can have private gatherings, go on tastings and tours of the winery, or participate in one of the different events offered year-round. Live bands often perform at the venue, allowing you to enjoy music, get a bite to eat, and have a good time with other travelers and local residents. Most of the wines are handcrafted on-site and provide a variety of flavor and exceptional quality.
6. See a Performance at the Laguna Playhouse
If you enjoy entertainment, this is a fun place to go while visiting Laguna Beach. There are many stages and numerous performances, giving you something to catch regardless of when you visit the venue. Some of the shows feature famous actors, and others showcase local talent. Regardless, the performances are bound to provide a fun experience, especially if you love theater. 
You're certain to find plenty of fun things to see and do during your vacation in Laguna Beach. Explore this amazing city's variety of enjoyable activities while staying with us at The Art Hotel. Whether you're interested in touring art galleries, doing some whale watching, sipping delicious local wines, or relaxing on a warm sandy beach, The Art Hotel is the ideal place to stay. When they're looking for comfortable local hotels, Laguna Beach visitors make us their top choice because we offer all the amenities our guests need for a relaxing getaway, including complimentary WiFi, flat-screen TVs with premium cable channels, and in-room refrigerators and coffee. Call us at 949-593-2188 today to reserve your room.