6 Awesome Springtime Activities to Enjoy in Laguna Beach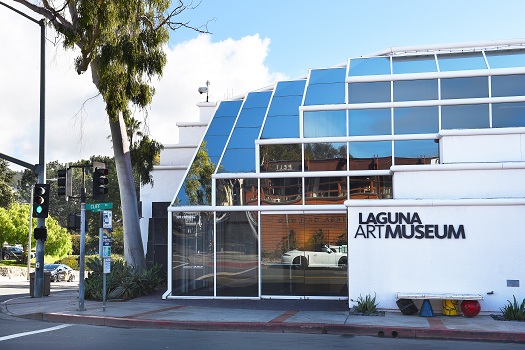 March 6, 2022

The popular coastal community of Laguna Beach remains favored for the area's year-round pleasant climate and scenic surroundings. When you want to escape the doldrums of winter, springtime in Laguna Beach should be a consideration. The season offers a number of events to keep guests staying in hotels near Laguna Beach entertained.
1. Venture to the Laguna Art Museum
Laguna Beach quickly became a popular destination with artists secondary to the stunning and varied landscape. In celebration of spring, visitors staying at hotels in Laguna Beach have the chance to gain a renewed appreciation for local culture and the environment by attending the city's annual Art & Nature Festival. The family-friendly event offers activities, art exhibits, films, discussions, and lectures. The festival represents the community's identity, which revolves around the two topics.
2. Listen to Music
From March 26th through the 28th, visitors have the chance to attend the annual Laguna Beach Music Festival. The free concerts are presented at 8:00 p.m. each night and offered at different local destinations. Artists entertaining audiences with their musical talents include Caleb Teicher, the Jack Quartet, Stefan Jackiw, and The Westerlies. Pianist Conrad Tao also performs everything from show tunes to classical favorites.
3. Attend Laguna Live Events
These events provide all with the opportunity to enjoy different music genres. On March 28th, trumpeter Bijon Watson and an accompanying band will celebrate the music of legendary Stevie Wonder. The concert takes place at Seven-Degrees from 6:00 p.m. to 8:00 p.m.
On the second Thursday of every month, musicians perform chamber and classical music at the Laguna Art Museum from 7:00 p.m. to 8:00 p.m. From March 28th through April 3rd, mandolinist and vocalist Chris Thile will accompany other artists to provide a variety of selections at the Laguna Playhouse.
4. See a Live Performance
From April 20th through May 8th, the Laguna Playhouse presents Almost Maine. Audiences witness the comedic romantic mishaps of the cast of characters residing in a tiny northern community. 
From May 25th through June 12th, the playhouse presents A Chorus Line. The classic musical uses choreography and song to provide a glimpse into the struggles professional dancers face.
5. Go for a Stroll
On the first Thursday of each month throughout the year, Laguna Beach presents the First Thursdays Art Walk from 6:00 p.m. to 9:00 p.m. More than 40 galleries display the works of area artists, who also offer receptions and live demonstrations of their talents. The event includes refreshments and live musical entertainment.
6. Take a Trip to The Ranch at Laguna Beach
This renowned Laguna Beach destination offers guests a wide selection of events throughout spring. From 4:00 p.m. to 8 p.m. daily, musicians and vocalists share their talents by performing a variety of genres. On Saturdays from 11:00 a.m. to noon, the facility offers live demonstrations presented by the OC Birds of Prey Center, which showcases the predatory species residing in the canyon. 
Explore Laguna Beach in the springtime while staying with us at The Art Hotel. When they're looking for comfortable hotels near Laguna Beach, visitors will be amazed by our proximity to the area's most popular attractions as well as our impressive list of amenities, including complimentary WiFi, flat-screen TVs with premium cable channels, in-room refrigerators, private bathrooms with hair dryers, and in-room coffee. Call one of our friendly staff members today at 949-593-2188 to make your reservation.