How to Enjoy Your Days while on Vacation in Laguna Beach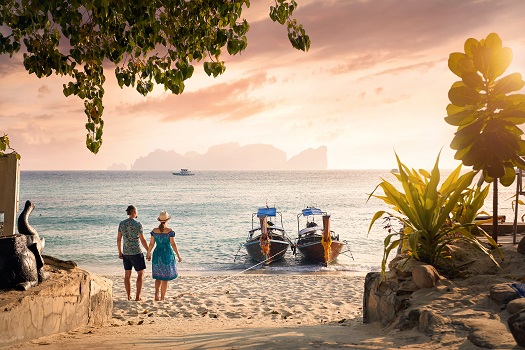 November 21, 2021
Once you check into your Laguna Beach hotel, you're welcome to soak up as much of the local scene as you can during your stay here. Given this city's prime coastal locale, you'll be even more satisfied with your visit to this majestic destination if you prefer outdoor activities, although there are some indoor options that can be just as worthy of your time. If you're open to suggestions, check out our recommendations below for ways you can spend the day when vacationing in Laguna Beach.
Have Fun at the Main Beach
A popular spot for locals and visitors alike, the Main Beach is stunning, spacious, and a perfect place to soak up the sun or enjoy beach-related activities. From swimming and getting in on a beach volleyball game to sunbathing and building sandcastles, there's no shortage of things to do in this one Laguna Beach location alone.
Take in the Sights at Heisler Park
Stretching from Aster Street to Diver's Cove and decorated with local art, Heisler Park is an oceanfront park that will take your breath away with its views. A well-paved walking path makes it easy to explore here in a casual and relaxed way. Additional park features include:
• Well-maintained gardens
• A marine refuge
• The on-site Laguna Art Museum
Go Shopping
One of the indoor options to enjoy in Laguna Beach is shopping. Popular shopping spots here include Village Faire Shoppes and Boat Canyon Shopping Center, both of which are located on Coast Highway. The downtown area is also a hot spot for specialty shops and galleries.
Enjoy Fine Dining
You'll also have a lot of possibilities to consider in Laguna Beach if you're a foodie or just someone who appreciates excellent dining choices. The culinary scene here is an appetizing mix of ocean-adjacent restaurants, cocktail lounges, and quaint neighborhood cafés and bistros.
Sample Craft Brews & Regional Wines
Two places directly in Laguna Beach specialize in truly unique craft brews: Laguna Beach Beer Company and OC Craft. If you prefer wine, feel free to arrange for a tasting at McClain Cellars Wine Tasting Lounge. Laguna Canyon Winery also has a public tasting room.
Check Out the City from Alta Laguna Park
If you spend part of your time vacationing in Laguna Beach at this park, you'll be treated to a full view of the city. Perched on a hill, Alta Laguna Park is also a good place to have a picnic. However, rain here is fairly common, so bring an umbrella just in case.
Hike at Crescent Bay Point Park
If you prefer a more active vacation in Laguna Beach, bring some hiking essentials or rent what you need locally. Crescent Bay Point Park is a popular local spot for hiking because of the ocean views and easily accessible hiking options along grassy paths.
Drive on the Pacific Coast Highway
Dating back to the 1930s, this modern marvel is considered one of the top roads in the entire state of California. Start by the beaches located in the northern part of Laguna Beach and drive along the Pacific Coast Highway to take in amazing views. You'll also run across several day trip possibilities, including Huntington Beach and Long Beach.
You're certain to find plenty of fun things to see and do during your vacation in Laguna Beach. Explore this amazing city's variety of enjoyable activities while staying with us at The Art Hotel. Whether you're interested in touring art galleries, doing some whale watching, sipping delicious local wines, or relaxing on a warm sandy beach, The Art Hotel is the ideal place to stay. When they're looking for comfortable local hotels, Laguna Beach visitors make us their top choice because we offer all the amenities our guests need for a relaxing getaway, including complimentary WiFi, flat-screen TVs with premium cable channels, and in-room refrigerators and coffee. Call us at 949-593-2188 today to reserve your room.