8 Fun Summer Activities and Events to Enjoy While Staying at Art Hotel Laguna Beach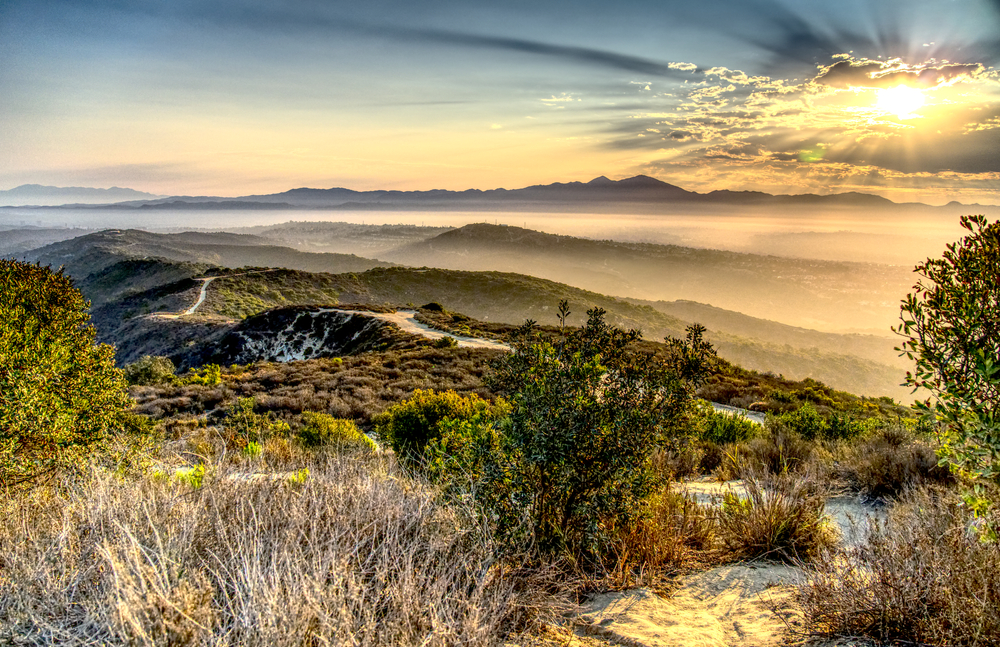 April 19, 2022
Deliciously warm temperatures, ample sunshine, swaying palm trees—there's a lot to love about Laguna Beach in the summertime. While the town's heavenly beaches are a perennial draw, there's plenty of other things to do, from cultural experiences to active pursuits. We've curated a list of can't-miss Laguna Beach summer events and activities, especially for our guests or anyone planning a trip to our beloved seaside community. There are a million ways to enjoy Laguna's beauty, but this list should get you started.
View this post on Instagram
When: June 30 – September 3, 2023, Open daily: 11am-10pm, Friday and Saturday, and 11am-8pm, Sunday to Thursday
Where: 935 Laguna Canyon Road, Laguna Beach, CA 92651 – How to get here
One of the most anticipated Laguna Beach summer events, Sawdust Art & Craft Festival beckons more than 200,000 art-loving visitors to see its enchanting handcrafted village of fine arts, whose sawdust-covered paths give the festival its unique name.  Browse eye-catching artwork, see live entertainment on one of three stages, attend hands-on workshops, and chow down on delicious food. If you collect original art and handcrafted items, this fair should top your list of Laguna Beach activities to take advantage of while you're in town. Admission is $10 for adults, $7 for seniors, and $5 for children. 
2. Treat Your Dog to an Alfresco Meal
It's not every day that your furry friend gets to enjoy sunny patio dining as much as you do. At The Cliff, a dedicated dog menu (called Precious's Puppy Plates) ensures Fido won't be left out of the family meal—though something tells us he'll finish his plate before anyone else! On behalf of your buddy, choose from canine favorites such as chicken breast with rice, Angus beef patty, prime rib, and salmon, among other options. For the humans at your party, a menu with classics like steak, seafood, and fresh salads will have your mouth watering as well. Put this down as one of the most fun things to do in Laguna Beach with your dog!
3. Relax by the Pool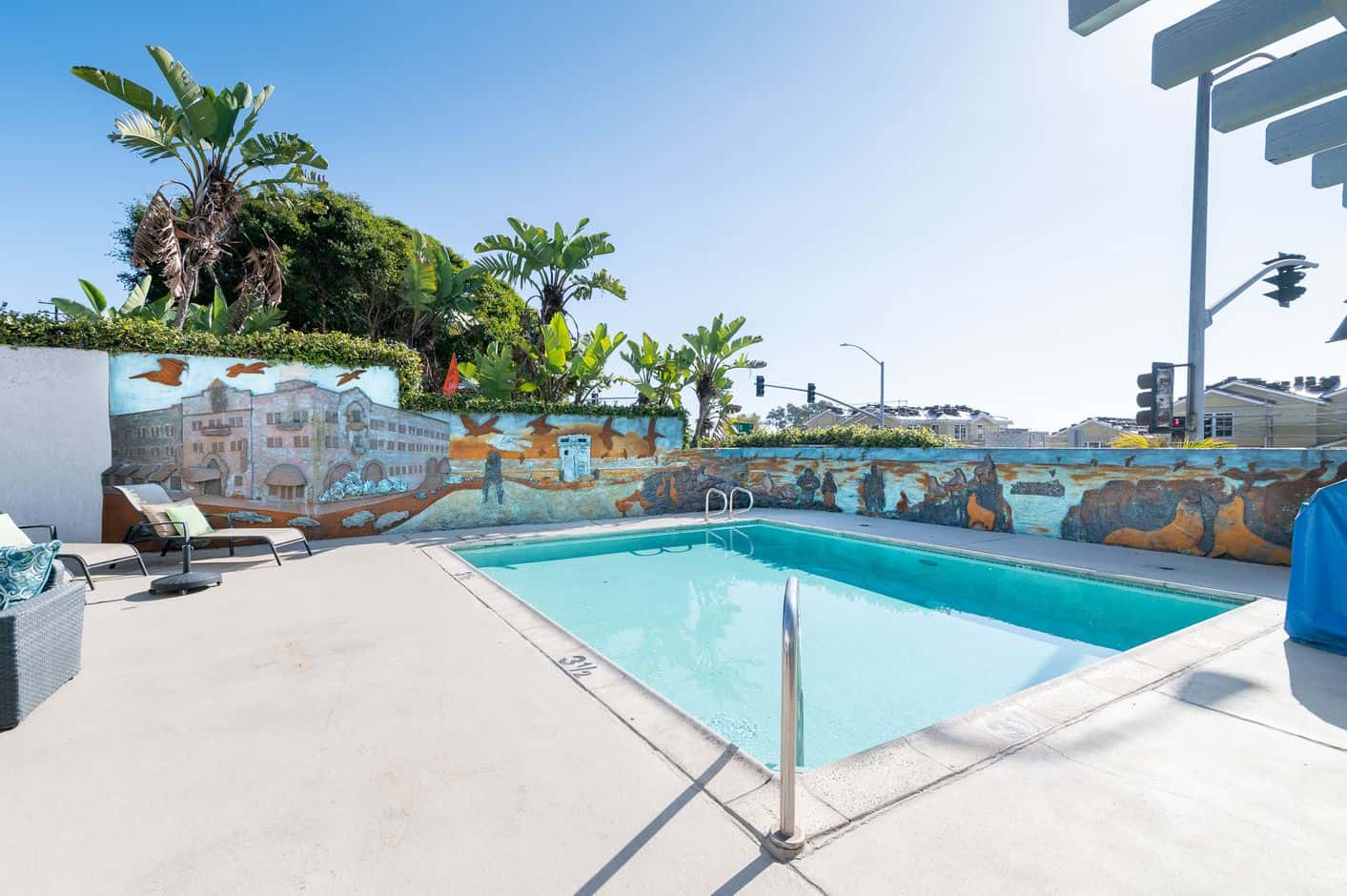 Hot summer days make afternoons by Art Hotel's outdoor swimming pool a must. Grab a towel and some sunscreen and claim a lounger next to one of the hotel's colorful murals. If you have friends joining, gather on the outdoor sofas and soak in the sun's rays. 
Like to hit the pool first thing in the morning for a refreshing swim? No problem—just make sure to fuel up first with a complimentary breakfast, including pastries and orange juice. 
When: July 7 – September 1, 2023 at 8:30pm
Where: 650 Laguna Canyon Road Laguna Beach, CA (outdoor amphitheater) – How to get here
A hugely popular Laguna Beach summer event among locals and visitors alike, The Pageant of the Masters brings famous works of art to life via a 90-minute theatrical performance. These "living pictures" are accompanied by music from a full orchestra. Watch these dazzling productions under the cool night air from your seat in Laguna's outdoor amphitheater. 
This year's theme is "ART COLONY: IN THE COMPANY OF ARTISTS"—expect performances inspired by early artists who settled in Laguna Beach. Get tickets early, as this one will likely sell out!

When: July 5 – September 1, 2023
Where: 650 Laguna Canyon Road, Laguna Beach – How to get here
Running from July 5 to September 1, this annual event showcases the talents of local artists, offering a captivating experience for art enthusiasts of all ages. Explore stunning works in painting, sculpture, photography, ceramics, and more, while interacting with the artists themselves. There will also be nightly live music performances, art workshops, art discussions, dining options, cooking demonstrations, and kid-friendly activities too. Whether you're an art aficionado or simply appreciate beauty, the Festival of the Arts is a summer event in San Diego not to be missed. General admission for adults is $10 on weekdays and $15 on weekends for adults.
When: June 30 – September 3, 2023
Where: 777 Laguna Canyon Road, Laguna Beach – How to get here
The only affair you'll ever want to come between you and your partner, discover unique, handcrafted souvenirs at Laguna Art-A-Fair. This art festival brings together over 125 renowned artists and craftspeople, offering a diverse selection of one-of-a-kind pieces. From exquisite jewelry and ceramics to stunning paintings and sculptures, you'll find something special to commemorate your visit to Laguna Beach. Engage with the artists, learn about their creations, and enjoy live art demonstrations and workshops. Laguna Art-A-Fair provides a memorable shopping experience in a picturesque garden setting.
7. Hike Near the Top of the World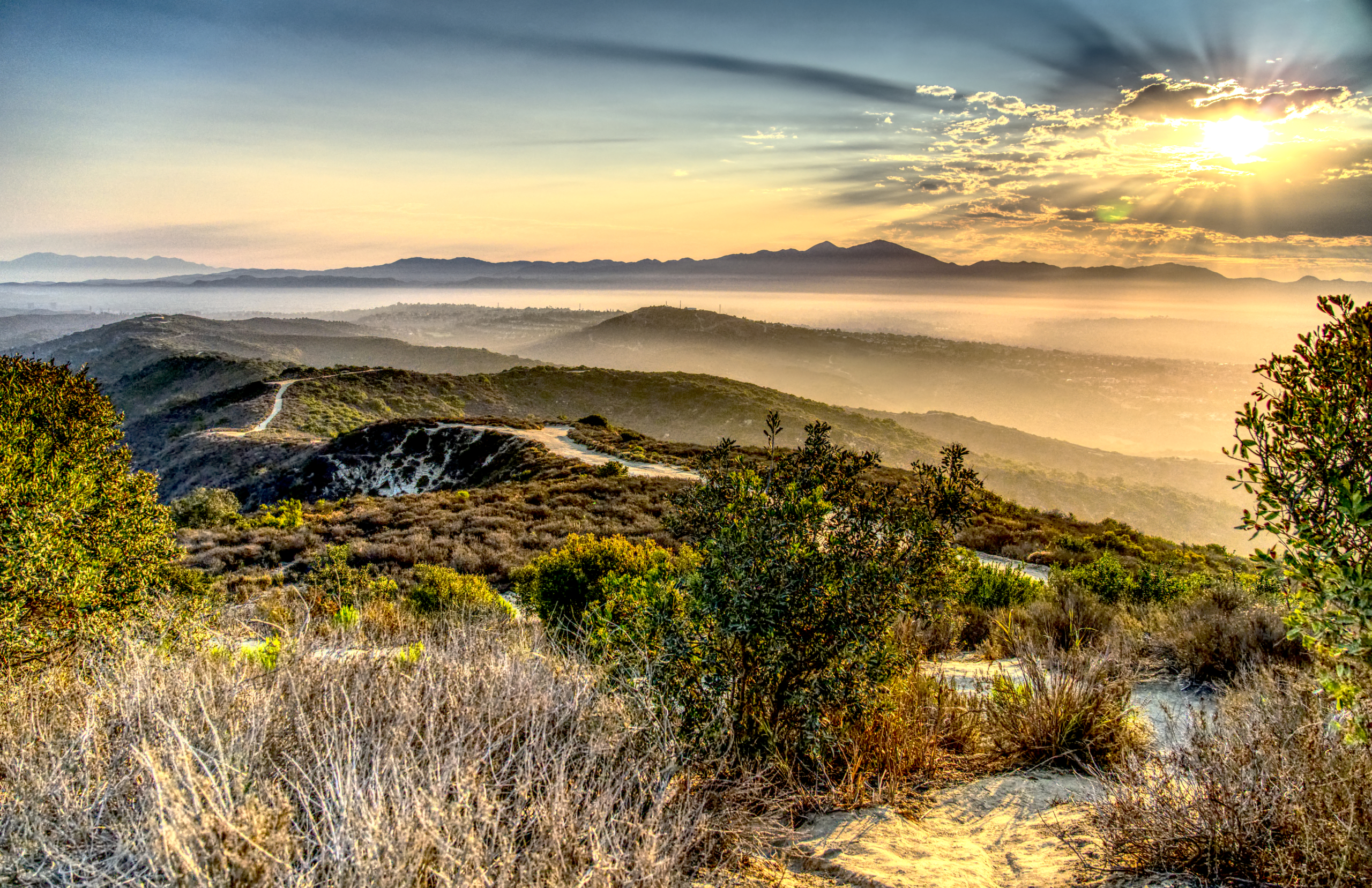 Offering hikes for various ages and skill levels, the Top of the World series of trails combines mountain scenery with panoramic ocean views. Don your hiking gear and get ready to get those legs working while you take it all in. Shorter hikes are a good idea if you have kids in tow, and the playground at nearby Alta Laguna Park will help them burn off any energy they have left after the hike. A few tips for summer hiking: Go when the sun is least intense, i.e., in the morning or just before sunset, and be sure to bring sun protection and plenty of water.  
When: Saturday, June 17, 2023
Where: The streets of Laguna Beach 
Celebrate the summer solstice at Fete de la Musique, where you can dance to live music in the streets of Laguna Beach. Inspired by the French tradition of music festivals, this annual event takes place on June 21 and invites musicians of all genres and skill levels to perform on the streets, parks, and public spaces throughout the town. From classical ensembles and jazz bands to rock groups and solo vocalists, Fete de la Musique offers a diverse range of musical performances. Find a cozy spot, relax, and enjoy.
---
Art Hotel welcomes summer guests to our ideally located hotel, boasting comfortable rooms, free parking, free breakfast, complimentary WiFi, and in-room amenities such as flatscreen TVs, refrigerators, and coffeemakers. Upgrade to our balcony queen room to get access to your own slice of sunshine.