If you're planning to take a vacation soon, you should book your hotel room now so you can save money, avoid stress, and get the accommodations you prefer.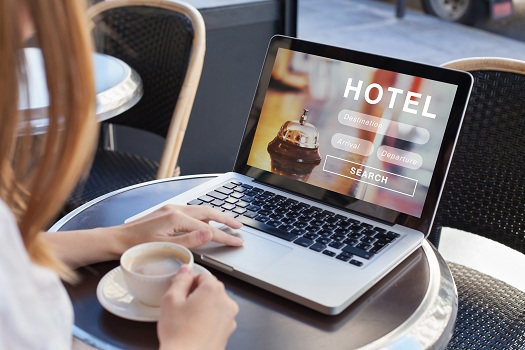 October 20, 2021
Laguna Beach, CA, is a picturesque coastal city that can be a great place to spend some time relaxing and unwinding in a casual setting. If this is why you have plans to come here in the near future, you can be sure you're not the only one who has the same idea. This is one of the reasons we recommend booking your hotel room now. Below, we go over some of the other reasons to book your Laguna Beach hotel room early.
Get More Options with Available Rooms
If you're looking at specific travel dates for your trip to Laguna Beach, booking early will give you more options with available rooms. Hotels tend to fill up during the busier times of the year, especially during the holiday season. Even off-season months can be busy in places like Laguna Beach. Booking now makes it easier to choose your dates and have a wider range of room options.
Snag the Best Deals Available
You'll be more likely to get a hotel's best available deals for rooms if you make your reservations as far in advance of your preferred dates as possible. Plus, if you find a great deal on your hotel room, more of your travel budget can go to enjoying the many things to see, do, taste, and enjoy in Laguna Beach.
Make Flight Arrangements Easier
Book your hotel room now, and you'll be able to make your flight arrangements early if you won't be driving to Laguna Beach. This means you won't be struggling to find flights that line up with your travel dates. What's more, you'll be more likely to find appealing deals on flights, since many airlines offer perks for making early arrangements.
Avoid Last-Minute Surprises & Stresses
From finding out your preferred rooms aren't available to having to stretch your travel budget more than you anticipated, booking close to your travel dates can be stressful in many ways. By booking your room now, you can breathe easier knowing everything is taken care of, which ultimately puts you and anyone else who may be coming with you in a better mood. You'll then be able to enjoy Laguna Beach even more.
Give Hotel Staff Time to Accommodate Special Requests
Hotels generally make reasonable efforts to accommodate guests with special requests, such as needing a room with easy access because of mobility issues. By booking now, you'll give the hotel staff some extra time to have everything ready when you arrive.
Have Added Time to Focus on Your Travel Itinerary
Lastly, booking your hotel room now gives you more time to put together your travel to-do list for your trip. In Laguna Beach, possibilities include:

• Enjoying the pristine open spaces at Crystal Cove State Park
• Planning a day trip to Aliso Viejo, Laguna Niguel-Dana Point, or other nearby areas
• Checking out the Laguna Art Museum and exploring the city's lively art scene
• Booking a Laguna Beach walking tour or any other special tours that may appeal to you 
If you're looking for the most comfortable and ideally located hotels in Laguna Beach, The Art Hotel should be your top choice. We're just a block away from the beach and close to the area's major theme parks, museums, fine dining spots, and boutique shops. Whether you're visiting Laguna Beach to tour amazing art galleries, sip delicious craft beer, or relax on a warm sandy beach, your room at The Art Hotel will have everything you need for a fantastic getaway, including free WiFi, a flat-screen TV with premium cable channels, a refrigerator, a private bathroom with a hair dryer, and in-room coffee. Call us at 949-593-2188 today to make your reservations.