How to have the best Memorial Day weekend in Laguna Beach this 2023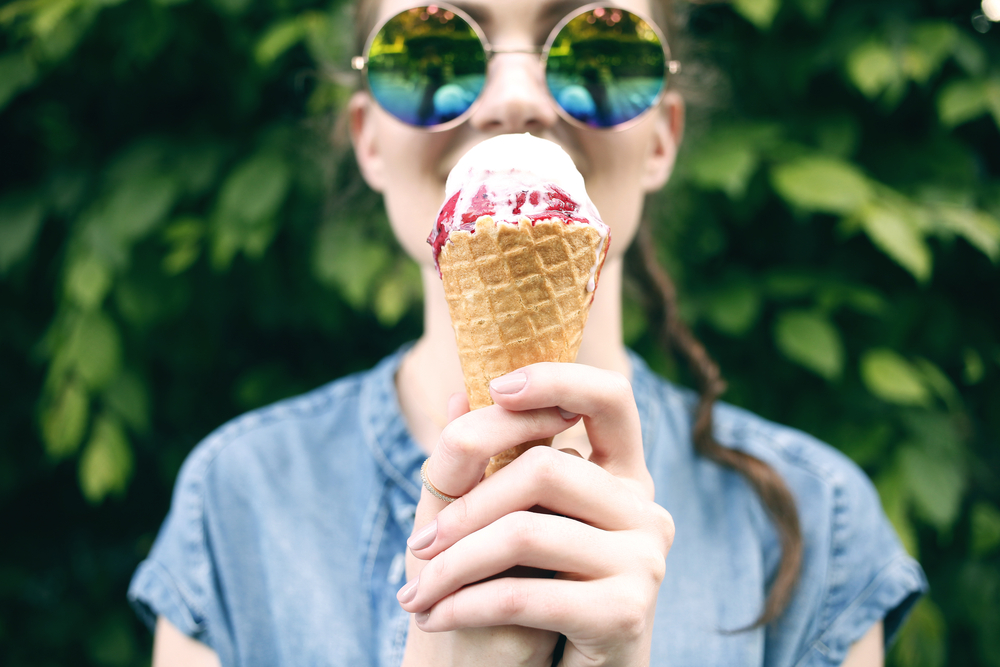 May 16, 2022
Summer is arguably the best time of year, and Memorial Day kicks off this season with a three-day weekend that's perfect for a short getaway. Enjoy the long Memorial Day Weekend in Laguna Beach with its eye-catching beaches, marvelous nature, and one of the most delightful downtown areas you can imagine. There are plenty of other day trip options from Laguna Beach as well so you can make the most of your trip. But for now…
Here are the best things to do on Memorial Day Weekend in Laguna Beach:
Support local artists at the Laguna Craft Guild Fair
View this post on Instagram
The Laguna Beach Craft Guild Fair is back in 2023, and you can catch it on Memorial Day Weekend in Laguna Beach. Make sure to mark your calendars for Sunday, May 28th, from 9:00am to sunset, at Main Beach on Pacific Coast Highway and Laguna Canyon Road. For over four decades, the non-profit organization Laguna Beach Craft Guild has been giving local artists a platform to showcase and sell their creations. Don't miss the chance to support local artists and take home a one-of-a-kind piece of art.
Spend the day strolling through downtown Laguna Beach's cobblestone streets, immersing yourself in the local community's creativity, and perhaps discovering a new favorite artist.
Sunset by the beach plus live music at Laguna Beach Sunset Serenades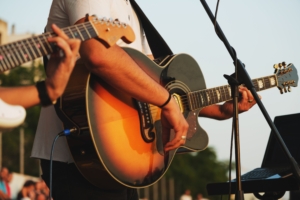 Enjoy live music in a beautiful outdoor setting in Southern California at the Laguna Beach Sunset Serenades and World Music Series in Laguna Beach. This free concert series takes place every Friday in May at the Heisler Park Amphitheater. The amphitheater sits on a grassy hillside overlooking Rockpile Beach so attendees can enjoy expansive views of the Pacific Ocean.
Performances start at 6:30 p.m. and end at sunset, making it a perfect way to enjoy the cool Southern California evenings. The 2023 schedule is yet to be announced, but guests can expect a diverse range of music from local and international artists.
To fully enjoy the concert, bring a low back lawn chair or a blanket to spread out in the grass. You can also pack your own picnic dinner or pick something up at one of the local establishments. This event attracts a large audience, so arrive early to secure a good spot.
Check Out the Niguel Botanical Preserve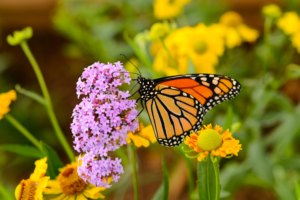 A lush green space affording beautiful views over the landscape, this preserve is tucked into a residential area in Laguna Niguel, not far from Laguna Beach. It boasts four miles of walking trails on 18 acres of land, where 2,000 plant species compete for visitors' attention. It's a prime spot any day of the week to decompress amid stunning surroundings.
Memorial Day weekend is a great time to visit, as it falls well before the season's hottest, driest days. If you've got little ones in tow, check out adjacent Crown Valley Park, where a playground, a splash area, and even a pool await.
Splash and Play in Our Swimming Pool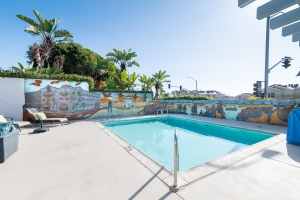 Thanks to the town's beautiful coastal location and year-round sunny skies, swimming is one of the most popular Laguna Beach activities. At Art Hotel, taking a quick dip is always easy, thanks to our on-site swimming pool. Snag a sun lounger and enjoy the colorful mural wrapped around the barrier wall. This is a low-key, relaxing space to soak up the sunshine and cool off a bit, whether you're ready to turn in for the day or you're just getting going in the morning.
Go on a Whale-Watching Tour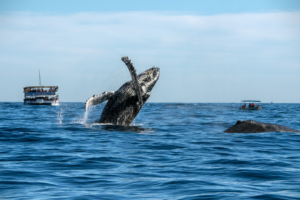 If you've never been on a whale-watching tour before, you're in for a treat. These giant creatures can be found roaming Pacific waters during various times of the year (winter for gray whales and summer for blue whales). If you're looking for fun things to do in Laguna Beach during your Memorial Day getaway, this is the perfect activity. Most tours depart from marinas in nearby cities such as Newport Beach and Dana Point. For example, Newport Landing Whale Watching offers an array of tours, including luxury whale-watching trips and small-group trips for better access and maneuvering.
Take Your Furry Friend to Laguna Beach Dog Park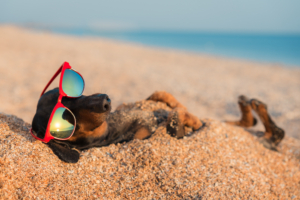 Finding dog-friendly Laguna Beach activities is a must if you're bringing Fido along for the trip. In general, this seaside community is a canine-loving place, with outdoor patios and public spaces welcoming your furry friends. Make some room on your Memorial Day itinerary for some activities your dog will love.
At Laguna Beach Dog Park, your dog can run, play, and sniff to their heart's content. Occupying a green space adjacent to Crystal Cove State Park, this was one of the first dog parks to open in all of Orange County. It's open every day from 6 a.m. to dusk, with the exception of Wednesday, when the park is closed.
Treat Yourself to Some Ice Cream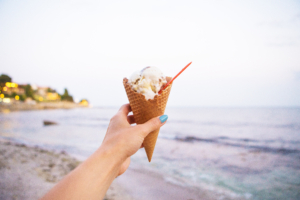 Memorial Day is the official start of the summer season, and what better way to celebrate summer than with a cold, creamy treat? From fresh gelato to frozen yogurt, Laguna Beach offers a wide array of desserts to please your palate. Gelato Paradiso, tucked into an alley storefront, is a paradise indeed, with creative gelato flavors ensuring a steady stream of regulars. For classic ice cream flavors, head to Chantilly Ice Cream, where you can get cones, sundaes, banana splits, smoothies, and more.
---
For a pet-friendly Laguna Beach hotel with an excellent location and a breezy vibe, look no further than Art Hotel. Comfortable rooms, a heated swimming pool, and free parking make this hotel a top choice for family vacations, weekend trips, and solo getaways.