Fantastic Restaurants to Try when You Visit Laguna Beach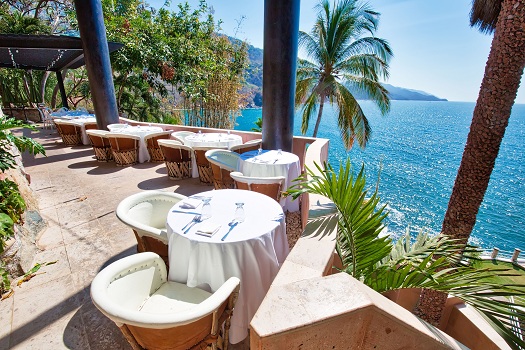 October 17, 2021
Travelers visiting the elite coastal community of Laguna Beach may be surprised to learn its seven miles of waterfront feature more than 100 restaurants. Diners can find everything from charming bistros and cafés to award-winning fine dining venues. Whether you want to enjoy a special night out on the town or grab some local popular fast food, there are plenty of options. The friendly staff from The Art Hotel, one of the most welcoming and ideally located hotels near Laguna Beach, strongly recommend checking out the following restaurants during your visit.
Nick's Laguna Beach
This casual restaurant remains one of the most popular in the area. Nick's opens daily to serve lunch and dinner. You'll find everything from favorite fast-food picks to upscale multicourse options. One of the highly recommended house specialties is the wagyu center-cut filet served with a loaded baked potato, soup, or salad. Fried chicken, BBQ ribs, steaks, and freshly caught fish are also on the specialty menu. Famous sandwich options include the prime rib dip served on a brioche bun with mayonnaise and red wine au jus. The restaurant also features an impressive ale, cocktail, and wine menu. Customers may choose dine-in or takeout.
Selanne Steak Tavern
Selanne Steak Tavern is the venue of choice for anyone looking for an upscale fine dining experience. Diners can order meals revolving around fresh game, poultry, pork, steaks, and seafood. The house chef also creates divine dishes using more exotic options that include wagyu beef, scallops from the East Coast, octopus, and truffles. Select an ale, an artisan cocktail, or a glass of wine from more than 2,700 choices. You can enjoy your meal in one of several locations, including the loft, the upstairs dining room, the tavern, the wine library, the veranda, or the terrace.
Husky Boy Burgers
This award-winning eatery takes burger and sandwich making to the next level with a menu filled with meat and topping options. The burgers made fresh daily might include grass-fed beef, Kobe beef, buffalo, chicken, turkey, or vegan options. Purchase a burger or sandwich by itself or create a combo meal that includes fries and a fountain drink. The Husky Burger remains one of the popular house specialties and consists of a traditional cheeseburger combined with pastrami. As the venue opens daily at 8:00 a.m., diners can also enjoy the breakfast menu options, such as egg and meat sandwiches. Other menu picks include house bowls, hot dogs, and Mexican favorites. The venue prepares orders for pickup and partners with Uber for delivery.
The Deck
The Deck is an open-air beachfront venue that specializes in seafood delights. Diners don't need reservations to enjoy lunch or dinner any day of the week. Start the meal with a charcuterie board, hummus, or guacamole and chips. Feast on the Seafood Tower, which includes generous samples of lobster, king crab, oysters, poke, tuna, and shrimp along with a variety of sauces, a salad, and a cocktail. 
No matter what kind of dining experience you're looking for, you're sure to find the ideal restaurant in Laguna Beach. Stay for a few days and enjoy the comfort and laid-back atmosphere at The Art Hotel. When they're looking for exceptional Laguna Beach hotels, visitors will be delighted by our proximity to the beach and the area's most popular attractions as well as our impressive list of amenities, including complimentary WiFi, flat-screen TVs with premium cable channels, in-room refrigerators, private bathrooms with hair dryers, and in-room coffee. Call one of our friendly staff members today at 949-593-2188 to make your reservation.