8 Important Rules to Follow when You Travel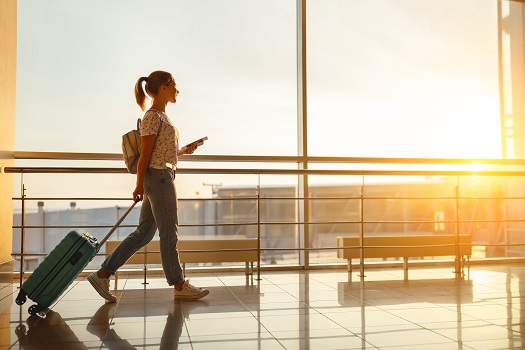 December 5, 2021
Making the most of your travel includes appreciating the efforts of all the artists, chefs, architects, and landscapers who have selflessly devoted their skills to making your destination such a special one. Remembering the golden rules of travel will allow you that indulgence without breaking the bank. Here are the top eight golden rules to follow when you're traveling, suggested by the friendly staff from The Art Hotel, an incredibly welcoming and ideally located hotel near Laguna Beach.
1. Do Your Research
Tourism is a lucrative market, especially for those who set traps for visiting travelers. Yet within each locale are the hidden gems, the secret hideaways only the locals know about. If you seek those unique venues, learn a bit about the local etiquette and understand the prices so you become an efficient explorer.
2. Be Prepared to Take a Risk
Being willing to take a risk doesn't always mean being an adrenaline junkie, but for some, getting off the beaten path can make the heart quicken. Skip some of the high points and seek out those spots that will give you breathtaking views. Snap pics when you remember to capture these moments that may only come once.
3. Pack Light for Less Stress
If your goal is to truly experience a place, be prepared to leave most of your wardrobe in your closet at home. Plan to wear things more than once. Learn some of the clever ways to roll clothing instead of simply folding for more available space in your suitcase.
4. Connect with Like-Minded Travelers
The flash of the touristy resorts after a quiet flight should make you want to seek the connections who just might invite you along. There's nothing better than getting the inside track on history and places to experience it from those who live with it every day.
5. Be Mindful & Leave Only Footprints
Tread lightly when you travel, and be mindful of leaving nothing behind, except maybe your footprints. It's easy to forget the impact we have unless we think about it up front. You want that beautiful place you discovered to be as pristine each time you come back to see it again.
6. Try Bartering
It can be presumptuous to assume, yet you never know what you might gain from haggling if you don't try. It may not work so well with your flights, but asking for discount rates at a restaurant may just pay off.
7. Be Courageous & Willing to Try Something New
No one is asking you to eat giant bugs or bat soup, but there's something to be said for taking advantage of the time and expertise delivered on a plate in a foreign destination. Chefs around the globe anticipate the arrival of those with whom they want to share their creative cuisine.
8. Mix & Match Your Itinerary
You can take time to plan your activities rather than leaving the entire trip to spontaneity. Enjoy a mix of activities with different experiences. You can splurge here or there, while other moments can be completely free of charge.
One of the most important rules of traveling is to choose the perfect destination for your vacation. When you visit Laguna Beach, you'll find so much to enjoy you won't be able to do and see everything on your list in just one day, so make sure to reserve your room at The Art Hotel, a premier hotel in Laguna Beach conveniently located close to major theme parks, museums, fine dining, boutique shops, and miles of pristine coastline. Bring the whole family to our pet-friendly coastal retreat that's just a block away from the beach. Our staff is dedicated to making your stay unforgettable, so call us to reserve your room today at 949-593-2188.