Where Are the Best Romantic Spots in Laguna Beach to Go on Valentine's Day?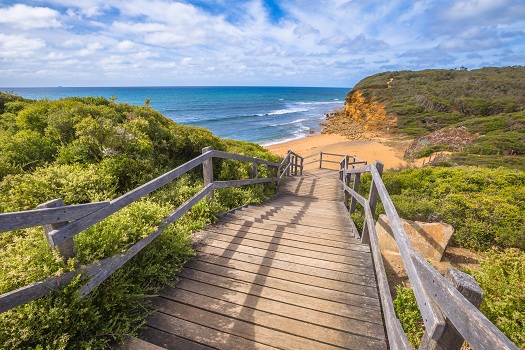 February 6, 2022
Laguna Beach is a great place to go with specific holidays or times of the year in mind. This is absolutely true if you have plans to visit this charming SoCal coastal community sometime around Valentine's Day. The friendly staff from The Art Hotel, one of the most welcoming and ideally located hotels in Laguna Beach, provide an extra incentive to come here during this time by presenting our recommendations for the best romantic spots to spend Valentine's Day in Laguna Beach.
Dinner & Drink Spots
Wine Gallery is one of the top dinner and drink spots in Laguna Beach that has been earning raves recently, and it's a great romantic spot as well. Reserve a table before your arrival, and you can enjoy a romantic meal that includes a curated wine list and highly recommended meat dishes. Grown-up drinks for two and tasty treats on Valentine's Day can also be enjoyed locally at:

• Brussels Bistro – A hidden gem of sorts with a wide selection of craft beers and terrific waffle desserts perfect for two
• Broadway – A cozy, intimate cocktail bar with New York-style ambience and an assortment of seasonal dishes
• Hennessey's Tavern – A more casual spot for drinks and bites with well-recommended burgers and live entertainment on certain nights
The Upstairs Patio at Ruby's Diner
Enjoy retro fun with amazing views and eats on Valentine's Day at Ruby's Diner. Find this spot on South Coast Highway by looking for the vintage cars in front. The retro vibe is fully embraced with throwback tunes, yet the really romantic spot is the upstairs patio. It's where you can have well-stuffed burgers and other delicious menu delights and gaze out at the ocean.
Main Beach
Laguna Beach's Main Beach is generally accessible at any time, so it can be an appealing romantic spot for Valentine's Day, too. It's home to a wide sandy beach with plenty of room to have a picnic for two, go for a casual walk, or even do some swimming and other water-based activities together.
Victoria Beach
If you prefer a more secluded beach when you're here for Valentine's Day, make your way to Victoria Beach. One of the more unique features here is a tall tower dating to the 1920s. However, it's also a place where you can immerse yourself in stunning natural beauty in a serene setting.
Inspiration Point
Take a short 20-minute side trip to nearby Newport Beach to discover this cozy observation spot. It's also a romantic place where you and your significant other can watch the sun go down while taking in panoramic ocean views.
Sweet Treat Spots
Laguna Beach has some perfect spots to visit on Valentine's Day if you and your sweetheart enjoy sweet treats. C'est la Vie has a full bar and an appetizing selection of pastries and other sweet goodies. Gelato Paradiso is another popular Laguna Beach dessert spot where you and your special someone can pick up gelato, sorbet, or a couple of shakes and go for a casual walk. 
You and your sweetheart will be amazed by all the romantic opportunities you'll find as you explore Laguna Beach while staying with us at The Art Hotel. When they're looking for comfortable hotels near Laguna Beach, visitors will be amazed by our proximity to the area's most popular attractions as well as our impressive list of amenities, including complimentary WiFi, flat-screen TVs with premium cable channels, in-room refrigerators, private bathrooms with hair dryers, and in-room coffee. Call one of our friendly staff members today at 949-593-2188 to make your reservation so you can enjoy a romantic Valentine's in Laguna Beach.