5 Reasons to Spend 4th July in Laguna Beach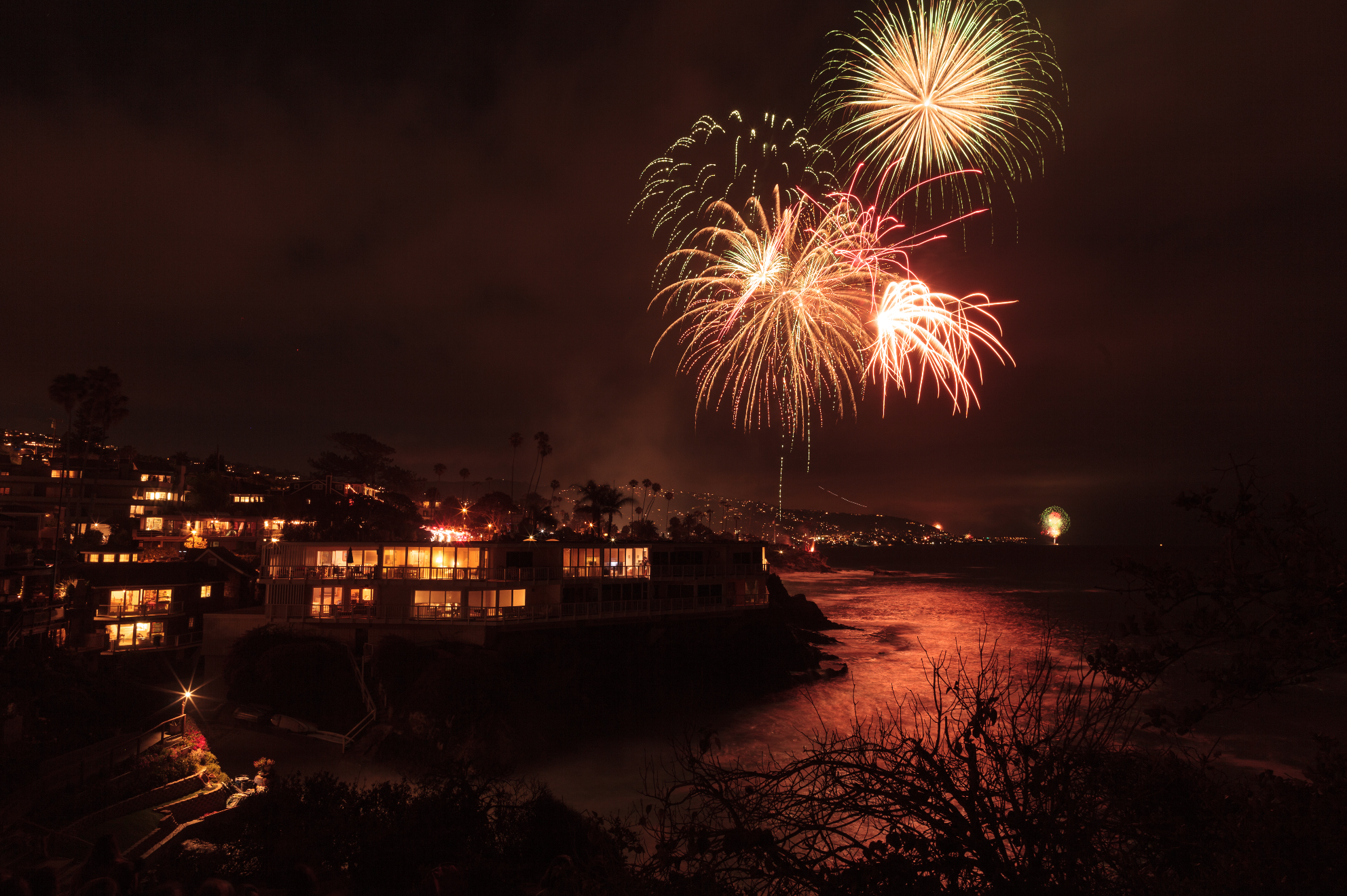 May 27, 2022
Spending the 4th of July in Laguna Beach is a splendid idea. After all, this Orange County stunner is at the height of its popularity during this quintessential summer holiday, ensuring you'll be surrounded by fellow vacationers who bring joy and excitement to every corner of town. From sun-soaked mornings to cool evenings bathed in the pink hues of the nightly sunset, every hour spent here is like a dream. Read on to find out why 4th of July in Laguna Beach simply can't be beat.
Opportunities to Get Active 
From the network of meandering coastal hiking trails at Crystal Cove State Park to the beachfront promenade snaking along Main Beach, there are plenty of things to do in Laguna Beach that will get your heart pumping. 
Looking to take things up a notch? Sign up for the 2022 YMCA Run In The Parks 5K & Kids Race, to be held on July 4 starting at 8 a.m. This annual tradition is a great way to get an overview of the town while joining fellow active types in a fun, challenging activity. Entrance fees benefit the YMCA scholarship fund. 
A Spectacular Fireworks Show
Make sure to add Laguna's Annual Fireworks Show to your list of Laguna Beach activities—it's an explosive extravaganza that's not to be missed! Due to start at around 9 p.m., this fireworks show originates from Monument Point at Heisler Park, parts of which will be closed earlier in the evening to prepare for the show. Parking will be tricky during the event, which is why organizers advise taking the trolley into town. 
Low-Key Hidden Beaches
If you've visited Laguna Beach before, you know that most of the action takes place around Main Beach, the sandy stretch just a stone's throw from the town's main commercial district. But if you're looking for fun things to do in Laguna Beach that might be a bit more under the radar over the holiday weekend, we recommend hitting one of the smaller cove beaches scattered west of downtown. 
Crescent Bay Beach is located just steps from Art Hotel, and Shaw's Cove and Fisherman's Cove aren't far either. Shell Beach at Twin Points is a tiny nature preserve and serene spot to see crabs, starfish, and sea urchins. 
An Unforgettable Musical Performance
Fans of the group Queen won't want to miss this event! July 4 Spectacular: The Music of Queen is set to take place during SummerFest 2022 at FivePoint Amphitheater in Irvine. Combining the familiar tunes of one of rock's greatest bands with the power and elegance of the Pacific Symphony, this highly anticipated event finishes with a fireworks show. Bring drinks and snacks and get ready for a rousing evening of music and merrymaking! The concert begins at 8 p.m. 
Afternoons by the Pool 
While May and June can sometimes be cloudy and cool in Laguna Beach, July kickstarts the warmer summer weather. By the 4th of July, visitors to town will be looking for places to cool off when they're not exploring the town. 
Art Hotel boasts a serene swimming pool deck with sun loungers and a unique mural inspired by Laguna's beautiful landscapes. When the sun gets to be too much, head down to this private oasis, overlooking N Coast Highway.  
---
Located just one mile north of downtown Laguna Beach, Art Hotel welcomes travelers looking for a fun, sun-drenched stay in our seaside town. With free parking, a swimming pool, and minimalistic, modern guest-rooms, it's a convenient base for your 4th of July in Laguna Beach.